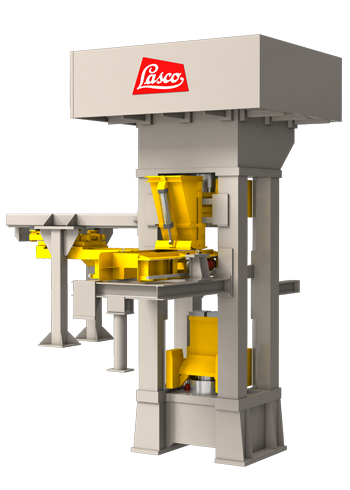 Proven, reliable design ensures continuous precision by means of a rigid press frame with accurate guiding system and advanced valve technology, which guarantees the correct fill height of the mold.
In-process measuring technology monitors and controls production quality by continuously checking, and, if necessary, adjusting the block height and the force required for correct compacting of the sand-lime-water mixture.
Performance overview / process technology:
Small, medium and large block formats up to 650 mm block height
Capacities:
Press force 6,300 – 10,000 kN
Brochure:
Please refer to our brochure for further details of features and performance parameters.